Steven L. Stice
D.W. Brooks Professor & GRA Eminent Scholar Chair in Animal Reproductive Physiology
Animal & Dairy Science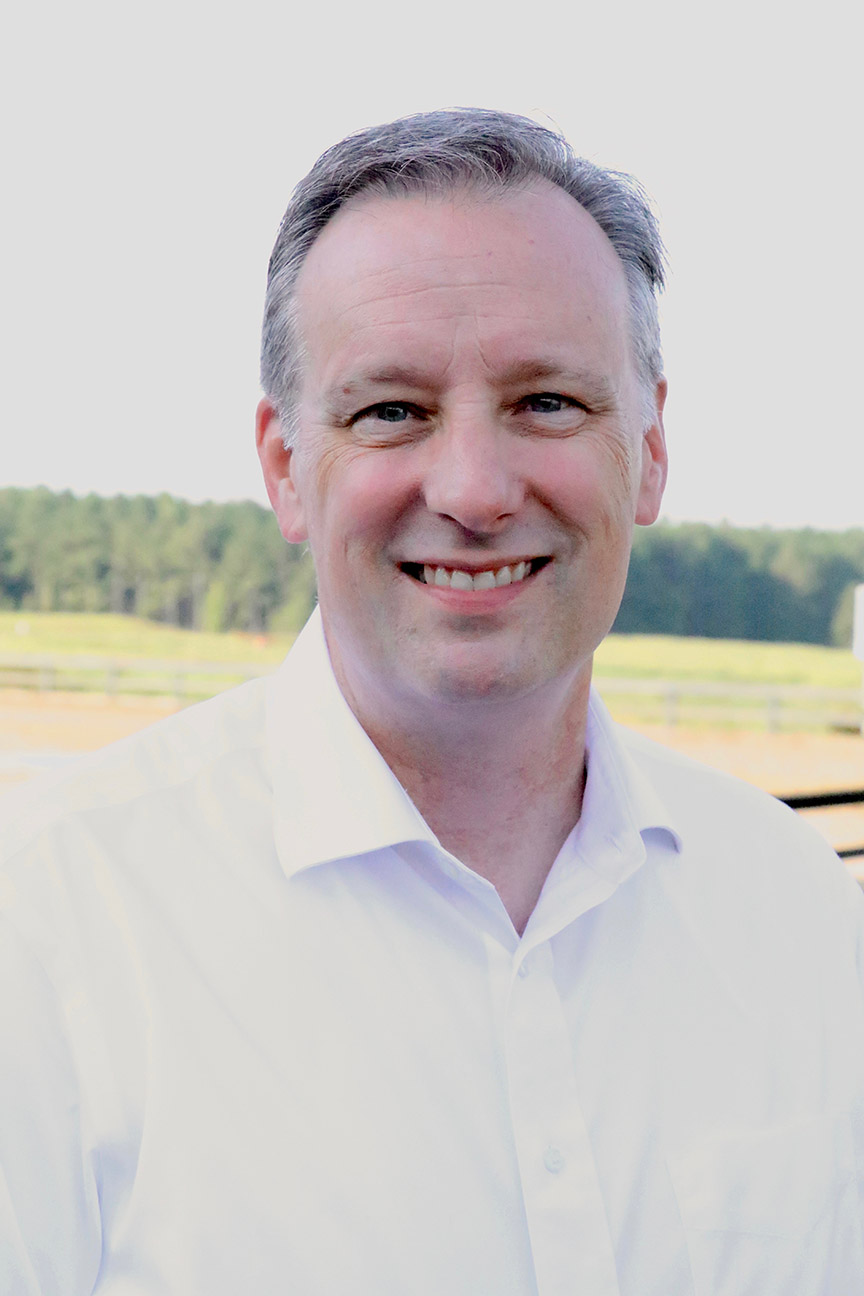 Own this profile? Request changes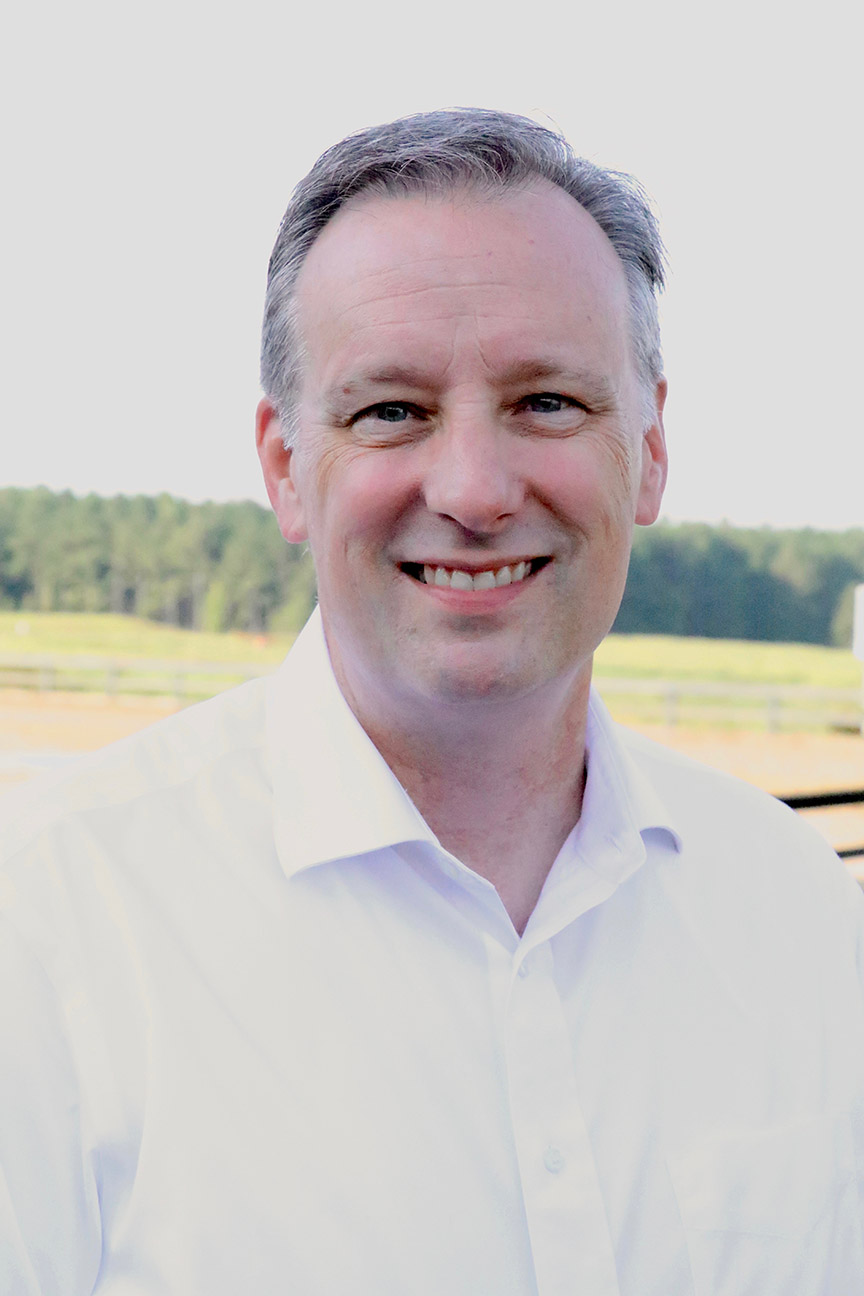 Biography
Dr. Steven Stice is a University of Georgia, DW Brooks Distinguished Professor and Director of the Regenerative Bioscience Center, who holds a Georgia Research Alliance Eminent Scholar endowed chair, and is CSO of ArunA Bio Inc. He has over 30 years of research and development experience in biotechnology and is a co-founder of several biotech start-ups, including ArunA Bio; the first company to commercialize a stem cell product used to facilitate approval of Pfizer's in use cognitive-enhancing pharmaceuticals and has since developed a therapy for stroke that is expected to reach human clinical trials in 2021.
Prior to joining UGA, Stice was the co-founder and served as both CSO and CEO of Advanced Cell Technology, the first USA company to advance to human clinical trials using human pluripotent stem cells. Additionally, he co-founded startups; Prolinia and Cytogenesis which later merged with what is now, ViaCyte.
Outside of his academic professorship and business role, Stice co-directs The Regenerative Engineering and Medicine research center, or REM, a joint collaboration between Emory University, Georgia Institute of Technology and UGA, and is also a group leader of EBICS: Emergent Behaviors of Integrated Cellular Systems, a National Science Foundation Science and Technology Center founded by the Massachusetts Institute of Technology. As an invited member, he sits on the Scientific Advisory Board for the Food and Drug Administration (FDA), and is serving on the Governing Committee of the first institute funded by the U.S. Department of Commerce (DOC); National Institute for Innovation in Manufacturing Biopharmaceuticals (NIIMBL). Stice is among the state's research forerunners, and serves as the UGA academic lead of a $20 million NSF grant to support a Georgia-based partnership in a research consortium; Engineering Research Center for Cell Manufacturing Technologies (CMaT).
Stice is a world-renown expert in the field of pluripotent stem cell biology. In 2001, he directed work on derivation of three human pluripotent stem cell lines which were approved for federal funding by the NIH and President Bush. Notably, the Stice lab was one of only five NIH sponsored sites for training NIH investigators on the propagation, differentiation and use of pluripotent stem cell biology over a six year period. One of several noteworthy achievements for Stice, was producing the first cloned rabbit in 1987 and the first cloned transgenic calves in 1998 (George and Charlie). In 1997 his group produced the first genetically modified pluripotent stem cell derived pigs and cattle.
Currently, the Stice lab is developing novel therapies and new technologies for drug screening and neurodegenerative disease, which could change the lives of those suffering with Parkinson's, Stroke injury, and Alzheimer's. This research has led to publications in Science and Nature journals, national news coverage (CBS, NBC, ABC and CNN) and the first US patents on cloning animals and cattle stem cells which was featured in the Wall Street Journal. In 2018, Stice was elected to The National Academy of Inventors (NAI) Fellow status, the highest professional distinction accorded solely to academic inventors. Georgia Bio also honored Stice that same year with the Georgia Bio Industry Growth Award, and the Deal of the Year Award for CMaT. Aruna Bio received the Deal of the Year Award in 2020.
B.S., University of Illinois
M.S., Iowa State University
Ph.D., University of Massachusetts
Description of Research Interests
Developing livestock technology to address the needs of animal agriculture and human biomedicine. My laboratory is also involved in research using neural stem cells and exosomes as a possible treatment for stroke and neurodegenerative (Parkinson's and ALS).

Selected Recent Publications
Meghan T Logun, Matthew B Dowling, Srinivasa R Raghavan, Mandy L Wallace, Chad Schmiedt, Steven Stice, Lohitash Karumbaiah. 2019. Expanding Hydrophobically Modified Chitosan Foam for Internal Surgical Hemostasis: Safety Evaluation in a Murine Model. Journal of Surgical Research 239, 269-277.
Seth Andrews, Albert Cheng, Hazel Stevens, Meghan T Logun, Robin Webb, Erin Jordan, Boao Xia, Lohitash Karumbaiah, Robert E Guldberg, Steven Stice. 2019. Chondroitin Sulfate Glycosaminoglycan Scaffolds for Cell and Recombinant Protein‐Based Bone Regeneration. Stem cells translational medicine.
Katherine Willard, Christina Elling, Steven Stice, Melinda Brindley. 2019. The Oxysterol 7-Ketocholesterol Reduces Zika Virus Titers in Vero Cells and Human Neurons. Viruses 11 (1), 20 1.
Steven L Stice, Robin Lynn Webb, Tracy A Stice. 2018. Neural cell extracellular vessicles. US Patent App. 15/770,881.

Forrest Goodfellow, Katherine Willard, Xian Wu, Shelley Scoville, Steven Stice, Melinda Brindley. 2018. Strain-Dependent Consequences of Zika Virus Infection and Differential Impact on Neural Development. Viruses 10 (10), 550 3.
Robin L Webb, Erin E Kaiser, Shelley L Scoville, Tyler A Thompson, Sumbul Fatima, Chirayukumar Pandya, Karishma Sriram, Raymond L Swetenburg, Kumar Vaibhav, Ali S Arbab, Babak Baban, Krishnan M Dhandapani, David C Hess, MN Hoda, Steven L Stice. 2018. Human neural stem cell extracellular vesicles improve tissue and functional recovery in the murine thromboembolic stroke model. Translational stroke research 9 (5), 530-539 13.
Charles-Francois V Latchoumane, LaDonya Jackson, Mohammad S Eslampanah Sendi, Kayvan F Tehrani, Luke J Mortensen, Steven L Stice, Maysam Ghovanloo, Lohitash Karumbaiah. 2018. Chronic Electrical Stimulation Promotes the Excitability and Plasticity of ESC-derived Neurons following Glutamate-induced Inhibition In vitro. Scientific reports 8 (1), 10957 1.
Robin L Webb, Erin E Kaiser, Brian J Jurgielewicz, Samantha Spellicy, Shelley L Scoville, Tyler A Thompson, Raymond L Swetenburg, David C Hess, Franklin D West, Steven L Stice. 2018. Human neural stem cell extracellular vesicles improve recovery in a porcine model of ischemic stroke. Stroke 49 (5), 1248-1256 10.
Qiang Shao, Stephanie Herrlinger, Ya-Nan Zhu, Mei Yang, Forrest Goodfellow, Steven L Stice, Xiao-Peng Qi, Melinda A Brindley, Jian-Fu Chen.2017. The African Zika virus MR-766 is more virulent and causes more severe brain damage than current Asian lineage and dengue virus. Development 144 (22), 4114-4124 20.
Xiangkun Yang, Xian Wu, Kyle A Brown, Thao Le, Steven L Stice, Michael G Bartlett2017. Determination of chlorpyrifos and its metabolites in cells and culture media by liquid chromatography-electrospray ionization tandem mass spectrometry. Journal of Chromatography B 1063, 112-117 4.
Xian Wu, Xiangkun Yang, Anirban Majumder, Raymond Swetenburg, Forrest T Goodfellow, Michael G Bartlett, Steven L Stice2017. From the Cover: AstrocytesAre Protective Against Chlorpyrifos Developmental Neurotoxicity in Human Pluripotent Stem Cell-Derived Astrocyte-Neuron Cocultures. Toxicological Sciences 157 (2), 410-420 10.
SL Stice, X Wu, R Swetenburg, F Goodfellow. 2017. Modeling of Developmental Neurotoxicity Using Pluripotent Stem Cell-Derived Neurons and Astrocytes Is Generating New Mechanistic Insights. Birth Defects Research 109 (9), 625-625.
EM Mckenzie, OM Amosu, MA Smith, SL Stice. 2017. Developmental Neurotoxicity after Exposure to Pesticides: Adding a Biotransformation Component Impacts the Pathways Affected in Human Neural Progenitor Cells (hN2). Birth Defects Research 109 (9), 673-673.
Robin L Webb, Amalia Gallegos-Cárdenas, Colette N Miller, Nicholas J Solomotis, Hong-Xiang Liu, Franklin D West, Steven L Stice. 2017. Pig Induced Pluripotent Stem Cell-Derived Neural Rosettes Parallel Human Differentiation Into Sensory Neural Subtypes. Cellular Reprogramming (Formerly" Cloning and Stem Cells") 19 (2), 88-94.
Emily W Baker, Simon R Platt, Shannon P Holmes, Liya Wang, Vivian W Lau, Harrison E Grace, Holly A Kinder, Elizabeth W Howerth, Kylee Jo J Duberstein, Steven L Stice, David C Hess, Hui Mao, Franklin D West. 2017. Abstract WP115: Transplanted Induced Neural Stem Cells Differentiate and Integrate Into the Brain Parenchyma of Ischemic Stroke Pigs Leading to Improved Tissue Recovery. Stroke 48 (suppl_1), AWP115-AWP115.
Katherine Willard, Leah Demakovsky, Blanka Tesla, Forrest Goodfellow, Steven Stice, Courtney Murdock, Melinda Brindley. 2017. Zika virus exhibits lineage-specific phenotypes in cell culture, in Aedes aegypti mosquitoes, and in an embryo model. Viruses 9 (12), 383 11.
RL Swetenburg, SL Stice, L Karumbaiah. 2017. Molecular and Extracellular Cues in Motor Neuron Specification and Differentiation. Molecular and Cellular Therapies for Motor Neuron Diseases, 1-24.
Lohitash Karumbaiah, Martha Betancur, Hannah Mason, Philip Holmes, Franklin West, Steven Stice, David Wright, Gustavo Pradilla. 2017. 'Brain glue'for the acute treatment of severe traumatic brain injuries. BRAIN INJURY 31 (6-7), 860-861.
Shin, S. Mitalipova, M., Noggle, S., Tibbitts, D., Venable, A., Rao, R.R. Stice, S.L. 2005. Long term proliferation of human embryonic stem cell-derived neuroepithelial cells using defined adherent culture conditions. Stem Cells. published online August 11, 2005; doi:10.1634/stemcells.2004-0150.
Venable, A.M., Mitalipova, M.M., Lyons, I., Jones, K., Shin, S., Pierce, M. Stice S. 2005 Lectin binding profiles of SSEA-4 enriched, pluripotent human embryonic stem cell surfaces. BMC Developmental Biology 5 (15).
Shin, S., Dalton, S. Stice S.L. Human motor neuron differentiation from human embryonic stem cells. 2005. Stem Cells and Dev. 14(3) 266-9.
Mitalipova, M.M.; Rao, R.R.; Hoyer, D. M.; Johnson, J.A.; Meisner, L.F.; Jones,K.L.; Dalton, S., Stice, S.L. 2005. Preserving the genetic integrity of human embryonic stem cells. Nature Biotech. 23(1), 9-20.
Rao, R.R., Calhoun, J.D., Qin, X., Rekaya, R., Clark, J., and S.L. Stice. 2004. Comparative Transcriptional profiling of two human embryonic stem cell lines. Biotechnology and Bioengineering. 88(3): 273-285.
Rao, R.R., and S.L. Stice. 2004. Gene Expression Profiling of Embryonic Stem Cells Leads to Greater Understanding of Pluripotency and Early Developmental Events. Biol Reprod. 71:1772-1778.
Rao, R.R., Calhoun, J., Warrenfeltz, S., Rekaya, R., Dalton, S., McDonald, J., and S.L. Stice. 2004. Transcriptional profiling of initial differentiation events in human embryonic stem cells. Biophysical Research Communications. 323(2):453-464.
Calhoun J. D. Lambert N. , Mitilapova M. M., Noggle S., Lyons I., Condie, B., and S.L Stice. 2003. Differentiation of rhesus embryonic stem cells to neural progenitors and neurons. Biochemical and Biophysical Research Communications. 306 191-197.
Mitalipova M, Calhoun J., Shin S. Wininger D., Shulz T., Lyons I., Robins A., and S. Stice. 2003. Human embryonic stem cell lines derived from discarded embryos. Stem Cells. 21: 521-526.
McCloskey K.E., Lyons, I. Rao, R.R., Stice S. L., and R.M. Nerem. 2003. Purified and Proliferating Endothelial Cells Derived and Expanded In Vitro from Embryonic Stem Cells. Endothelium. 10:329–336.
Hodges C.A., Stice, S.L. 2003. Generation of bovine transgenics using somatic cell nuclear transfer. Reproductive Biology and Endocrinology 1:81-88.
Arat, S., Rzucidlo, S. J. and S. L. Stice. 2003. Gene expression and in vitro development of inter species nuclear transfer embryos. Molecular Reproduction and Development. 66: 334-342.
Miyoshi K., Rzucidlo S.J., Gibbons J.R., Pratt S., and S.L. Stice. 2002. Utility of rapidly matured oocytes as recipients for production of cloned embryos from somatic cells in the pig. Biol Reprod.67, 540-545.
Gibbons J, Arat S, Rzucidlo J, Miyoshi K, Waltenburg R, Respess D, Venable A, Stice S. 2002. Enhanced survivability of cloned calves derived from roscovitine-treated adult somatic cells. Biol Reprod 66:895-900.
Arat S, Gibbons J, Rzucidlo SJ, Respess DS, Tumlin M, Stice S.L. 2002. In vitro development of bovine nuclear transfer embryos from transgenic clonal lines of adult and fetal fibroblast cells of the same genotype. Biol Reprod 66:1768-74.
Miyoshi K., Rzucidlo S.J., Gibbons J.R., Arat S. and S.L. Stice. 2001. Development of porcine embryos reconstituted with somatic cells and enucleated metaphase I and II oocytes matured in a protein-free medium. BMC Developmental Biology, 1:12-17.